Services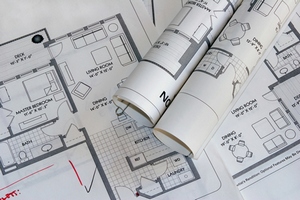 Auto CAD drawings created from architect's or Engineer's Mark Ups
CAD Conversion and design for Architectural, Civil, Structural, Mechanical, Electrical, Plumbing & Fire Fighting.
Project Management of CAD Projects from Start to Finish.
M&E Combined Services Drawings.
Concept & Scheme Design, Design Intent, Design Development, Tender drawings, Construction Issue and as Built Record Drawings.
Major Projects Designed / Executed / Involved by our Group Members
Sl.No
Project Description
Details
1
Project: Gate Building (Dubai International Financial Centre) @ Dubai
Client: Dubai International Financial Centre Consultant: RMJM / Halcrow
Commercial Building
2
Project: Dubai International Financial Centre Truck & Service Tunnel (infrastructure)
Client: Dubai International Financial Centre Consultant: Maunsell / AECOM.
Truck & Service Tunnel in Two Layers
3
Project: Dubai Health Care City Hotel & Apartment @ Dubai
Client: Dubai Health Care City Consultant: RMJM
5 star hotel
4
Project: Grosvenor House @ Dubai
Client: H.H Sheikh Ahmed
Consultant: Archgroup
5 star hotel
5
Project: One & only Royal Mirage-3 @ Dubai
Client: H.H Sheikh Ahmed
Consultant: CKR consulting Engineers
5 star hotel resort
6
Project: New Iranian Hospital @ Dubai
Client: Iranian Hospital
Consultant: Schuster Pechtold Consulting Engineers / AJZ Engineers
Hospital Building
7
Project: Multi purpose Stadium @ Dubai
Client: Dubai Sports City
Consultant: Schuster Pechtold Consulting
Multi Purpose Stadium
8
Project: Jumairah Lake Tower Cluster-S @ Dubai
Client: H.H Sheikh Ahmed
Consultant: Archgroup
Residential Tower
9
Project: The Meydan Receiving Barns Complex @ Dubai
Client: Meydan LLC
Consultant: TAK Design Consultants
Receiving Barns Complex
10
Project: Luxury Hotel For Emirates Airlines @ Dubai
Client: Emirates
Consultant: Archgroup / IBA
5 star hotel
11
Project: Ritz Calton Dubai Expansion
Client: Abjar Hotel International
Consultant: Rice perry Ellis
5 star hotel
12


Project: Commercial & Residential Building @ Dubai
Client: Adel Noori Jaber
Consultant: Pioneers of Experts
Commercial & Residential Building
13


Project: Intel Technology India Pvt Ltd @ Bangalore
Client: Intel India Ltd
Consultant: Potential Service Consultants
Software campus
14


Project: Wipro Software Campus @ Hyderabad
Client: Wipro India Ltd
Consultant: Sripeksha Consultancy Services
Software campus
15


Project: Apar Infotech @ Bangalore
Client: Apar
Consultant: Sripeksha Consultancy Services
Software Block
16


Project: Warehouses @ Kochi
Client: Emmay Logistics India Pvt Ltd
Consultant: Sumanam Engineering Services
Warehouse
17


Project: New Contractors Camp @ Zirku
Client: Zakum Development Company
Consultant: Altorath Engineering Consultants
Staff Accomodation